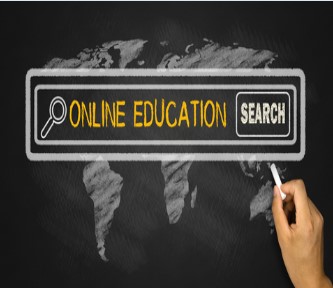 Online Arabic Training
Online Arabic Training
Since its founding in 1991, Aldeen Foundation has been committed to teacher professional development.  In an effort to assist teachers who are seeking improvement and growth in their profession and increasing their capacity, Aldeen Foundation expanded its services in 2010 by offering Arabic online education sessions to facilitate the growth of Arabic teachers in the field of teaching Arabic as a foreign language.
Aiming to further our commitment to professional, successful, and efficient Arabic Language teaching outreach, our Online Education program has served hundreds of Arabic language teachers by providing them with professional development courses designed to advance their Arabic Language teaching skills on their own schedule and at a nominal tuition.
Aldeen Online courses are conducted to educate Arabic Language teachers on how to:
Use the most successfully proven Theories in the field of foreign language teaching.
Use efficient Techniques to teach and assess students at all levels.
Use efficient Tools to plan and create standards based material.
Participate in an online forum to Share expertise and highlight common area of interest in the course topic and Arabic language teaching field.
Participants receive a completion Certificate that can often be used towards satisfying required professional development hours.
Additionally, Aldeen offers support for all administrative, technical and academic questions.
Click here for details about the online Arabic program.
Click here for details about future online Arabic courses.
Click here for details about previous online Arabic courses.
Click here for details about online Arabic program contact information and cost.