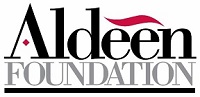 Arabic Teachers* professional Development
Online Education 2015
Spring session: March 2nd TO April 13, 2015
The 5c*s in action
Best practices in the Arabic language classroom
Join our spring course and attend online live classes to learn how to:
* Incorporate the 5C*s in your classroom
* Practice and teach Communication and Culture
* Connect the Arabic language to other topics of interest to your students
* Help your students compare the Arabic language and culture with their native language and culture
* Enable your students to use the Arabic language in authentic community settings
* Bring best practices alive in your classroom
* Network and build long-lasting professional connections with Arabic instructors worldwide.
* Spend about 90 minutes per week, listening to lectures, taking multiple-choice quizzes and networking with experts and colleagues.
Access the online sessions when it is convenient for you
All sessions are in Arabic language
No homework
The online sessions are presented by distinguished experts in the field of Arabic language instruction, namely: Mrs. Lina Kholaki and Mrs. Thouraya Boubetra Baghdadi
All participants who complete the course will receive an Aldeen certificate of completion.